Community Reinforcement and Family Training (CRAFT)
CRAFT is a skills-based program for families of people who struggle with addiction. It is designed to support family members across multiple areas, including self-care, pleasurable activities, problem-solving, and goal-setting, while at the same time teaching behavioral and motivational strategies for interacting with their loved one and addressing resistance to change. Participants learn, for example, the power of positive reinforcement for healthy behavior (and of withdrawing it for unwanted behavior), and how to use communication skills to improve interactions and maximize their influence.
We teach family members practical strategies to motivate change. We will share science-based understanding of substance use, and help you create an environment where your loved one is motivated to reduce or discontinue their use, and where the heat, friction, frustration, and feelings of helplessness you may be living with now are significantly reduced. We will help you learn to communicate better with your loved one and support healthy and non-using behaviors while at the same time taking better care of yourself.
Specific skills include:
Understanding a loved one's triggers to use substances
Positive communication strategies
Positive reinforcement strategies—rewarding non-using behavior and allowing natural consequences for using behavior
Problem-solving
Self-care
Precautions against domestic violence
Getting a loved one to accept help
Many of these skills are valuable for the family even if their loved one does not enter treatment or has already begun the treatment process. Additionally, the skills remain essential for navigating and maintaining a positive trajectory for all family members over the long run. CRAFT is not a quick fix, but rather an approach that can benefit both individuals struggling with substance use and their families in the short and long terms with a holistic plan of action and a more optimistic view.
Dr. Robert J. Meyers and Dr. Jane Ellen Smith of the University of New Mexico developed the CRAFT program and have conducted rigorous studies on its effectiveness for more than two decades. They have compared it to the respective strategies of Al-Anon (a 12-step approach) and traditional interventions based in the Johnson method, in which family members and friends confront their loved one during a surprise meeting. CRAFT was more successful in engaging individuals in treatment and decreasing their substance use. In multiple studies across a range of substances and settings, CRAFT engaged an average 7 out of 10 reluctant loved ones in treatment.
Get Your Loved One Sober: Alternatives to Nagging, Pleading, and Threatening
by Dr. Robert Meyers and Dr. Brenda Wolfe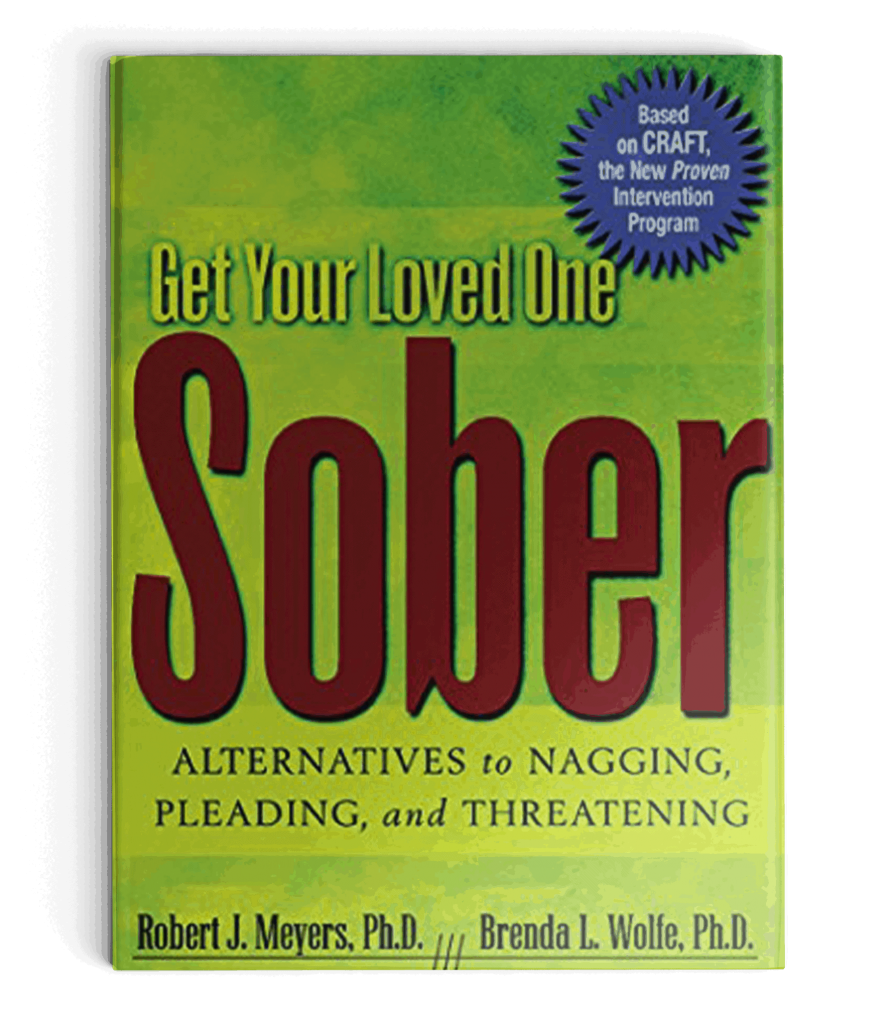 HBO profiled CRAFT in its "Addiction" series.
Take a closer look at CRAFT and the ways it can help families struggling with substance abuse.
Meyers teamed up with Cadence Online to launch Parent CRAFT, an online training for parents concerned about drug and alcohol behaviors in their children. The innovative program takes the empirically studied behavioral science behind CRAFT and brings it to life in an interactive video course. The program aims to teach parents to understand their child's substance use patterns, improve their communication skills, develop methods of behavior management, and learn when and how to guide their child to accept professional help.