The Center for Motivation & Change (CMC) is a group practice of dedicated clinicians and researchers who rely on science and kindness to help people change. We employ respectful, flexible, evidence-based approaches to address substance use and compulsive behavior problems as well as other mental health issues, including trauma.
Through compassion, collaboration, and the best science has to offer, we help people make life-enhancing and long-lasting changes. Let us help you find a path toward change that leaves you feeling better and more motivated, with greater mastery over your life, and empowered to pursue what matters most to you.
As a team, we are driven by an optimism about people's capacity to change and a commitment to the science of change.
Science + Kindness = Change
We built CMC at the intersection of science and kindness. From science, we get evidence-based principles, tools, and strategies proven to help people change; from kindness we get the glue that holds these ideas and practices together, making them meaningful and sustainable. As we see it—not just in general but over and over again with our clients: science plus kindness equals change.

At the core of all change is the decision to take action. Powerful tools exist for effecting change, but they are of little help if you have not first made the difficult decision to use them. At CMC, we will help you identify your own personal and compelling reasons for change and map out a path you can endorse, not just endure.

Our positive, holistic approach is designed to support real and lasting change. Focusing solely on stopping unwanted behaviors is rarely as successful as developing a fuller and more fulfilling life. Our therapists use motivational and cognitive-behavioral strategies to help you accomplish your goals. We will collaborate with you to understand the relationship between your thoughts, emotions, sensory experiences, values, and behavior. We will help you make changes that leave you feeling better and more motivated, with greater mastery over your life, empowered to pursue what matters most to you.
Kevin Love isn't the person you usually turn to for inspiration. The 6'10" sharp-shooting power-forward for the Cleveland Cavaliers is a remarkable basketball player, but until recently he has not been known as a guy who motivates the masses. No, he's the guy who advertises the power of milk as a way to build protein, […]
The New York Times article (A Different Path to Fighting Addiction, published July 3, 2014) discussing CMC and our book Beyond Addiction: How Science and Kindness Help People Change has generated so much important commentary. We are grateful to have the opportunity to start a conversation about all the options available to people who struggle […]
In a recently released video, Chiara de Blasio, daughter of New York City's new mayor, talks about her struggles with substance abuse and depression. In it, Ms. de Blasio speaks eloquently and personally about the struggles she had, how she thought about her drinking/pot smoking, how she justified its use, and how hard it was […]
Questions?
We're here to help:
and helpful resources delivered to your inbox each month.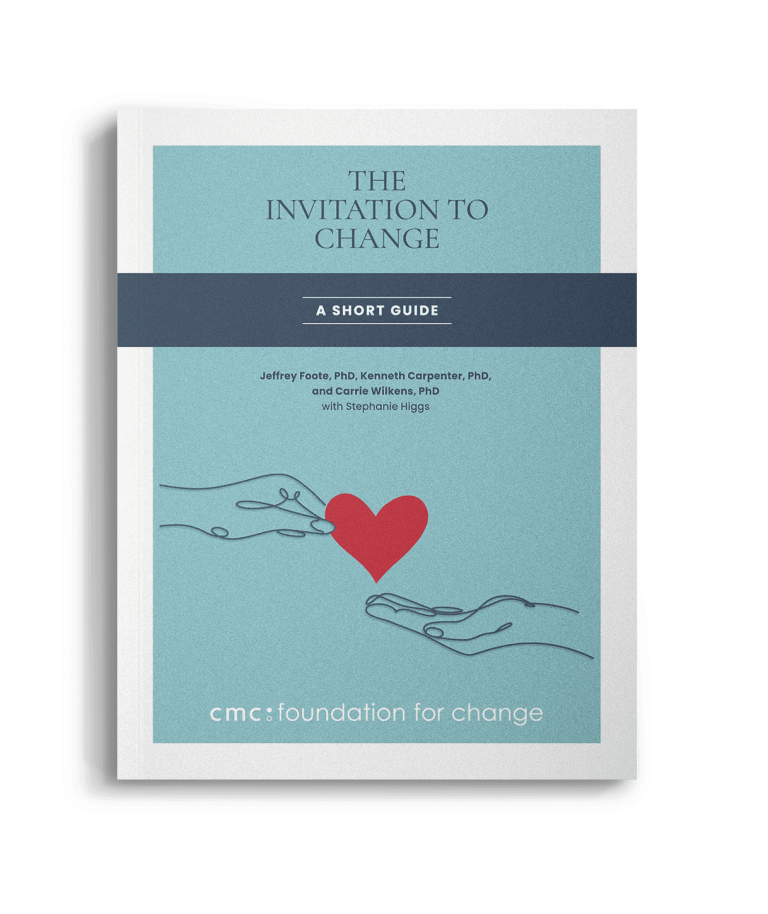 A new offering from CMC:Foundation for Change!
The Invitation to Change: A Short Guide is a new workbook for helping someone—whether a loved one or a client—who is struggling with substance use and change.